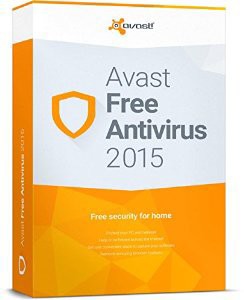 With all of the viruses that are floating around on the internet, a person can never be too careful when it comes to protecting themselves from trouble. Some of these viruses have the ability to attack our email contacts and bombard us with spam. Others can completely wipe out a computer or make it impossible to start. If you are not protected at all, you are taking a major risk with your computer's safety and security. Therefore, you want an antivirus program that is good, reliable, and one that does not stop you from doing the things you want to do by being over complicated. Here are the most used anti-virus programs by other people for those reasons.
The Best Free Antivirus Program
Some people prefer free programs, though they are not always as good as some of the paid antivirus programs. If you are looking for a free anti-virus program, the most used is going to be Panda Free Antivirus 2015.
Panda is easy to use, quick to install, and all the tests point toward it being able to block malware. It also has a variety of useful features that further impress people. It is able to detect issues that even some of the paid programs may miss. Its strongest feature though is its ability to keep you from visiting websites that have malicious stuff on it. The theory being, that if you do not download it, you will not have as many issues with it. Some tests on it prove that it catches 64% of potential issues before it has a chance to touch your computer. This is good news, according to most.
It also has good phishing protection and the ability to block AutoPlay on USB drives, which is an easy access area for some viruses. If your computer gets a virus that stops it from being able to load up, there is a bootable USB drive that you will create using it and then you will be able to back up your computer that way and remove the issues. This program also gives you access to the Panda Cloud Cleaner which can remove more advanced viruses.
The Best Antivirus Program
The only way to get better protection than what Panda offers is to pay for an antivirus program. According to most people, Webroot SecureAnywhere Antivirus is the one you should consider and although it is not a free program, it is far from expensive.
This program is easy to install, uses very little resources, and it is by far the best one available according to many users. It provides good phishing protection and has a perfect score when it comes to blocking malware. Other features include identity protection and that it has the ability to change back system changes malware may make. The biggest issue is that it needs internet to be fully able to protect your computer, which means it is internet reliant.
It has a firewall in it, but it does not work the same as other firewalls. It tracks the internet and your network connections. If something looks suspicious, it blocks only that. You do not have to give permissions for all programs and it will not hide your ports the way that other antivirus firewall programs will. It also does not need to have a large space on your computer. All of its virus definitions are based on the cloud service and while on your computer, it simply looks for bad attributes.